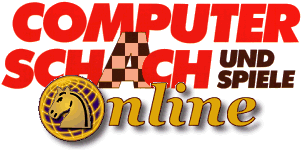 By
Gregory Richter
Date
2016-11-15 19:28
Houdini 5.01 (20161115): Maintenance update with some interface corrections and improvements.
Frage?
Welche Verbesserungen könnten es sein?

Vlg
Gregory


By
Andreas Strangmüller
Date
2016-11-15 19:43
List of Changes in Houdini 5.01

Corrections

- The Chess960 castling codes are now correctly handled. As a bonus, the Chess960 support is now compatible with Arena which uses the non-standard O-O and O-O-O as Chess960 castling moves.
- Houdini 5 Pro: Setting the thread affinities now also works on Windows 7 and Windows Server 2008.

Improved compatibility with GUIs

- Work-around for some GUI's not showing engine output at depth 1: Houdini now generates a line with depth 99 in table base positions.
- The behavior of the MultiPV_cp parameter ("Delta") in Aquarium is reverted to what it was in Houdini 4, which seems more intuitive to Aquarium users.

Changes to UCI Options requested by users

- For the "Contempt" option the minimum value has been changed from 0 to -10.
- A new "Move Overhead" option for users playing engine games in which the move transmission has a time lag; the option specifies the extra time needed for each move in milliseconds.
- The new "UCI Log File" parameter, when set, will produce a log file of all the UCI communication of the engine.


By
Gregory Richter
Date
2016-11-15 20:04
Hallo Andreas,
Danke! Also keine gravierenden Änderungen bzgl. der Spielstärke, oder?

Grüße Gregory


By
Andreas Strangmüller
Date
2016-11-15 20:27
Hallo Gregory,

Robert Houdart schrieb:
There is no change in the playing strength, Houdini 5.01 produces the same analysis as before.

Grüße,
Andreas

By
Gregory Richter
Date
2016-11-15 21:31
Vielen Dank Andreas,

ich bin ein Fan von deiner FastGMsRating - Liste und bin gespannt wie Shredder13, Houdini5 und Fire5 in der
10min Kategorie abschneiden werden.
Schau mir gerade die 4.Partie Karjakin-Carlsen an. Peter Svidler ist ein toller Analyst! Du findest den Kommentartor
auf chess24.com.
Einen schönen Abend und vielleicht bis bald.

Grüße Gregory
Powered by mwForum 2.29.3 © 1999-2014 Markus Wichitill