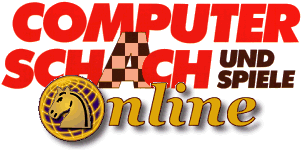 By
Richard Pijl (Baron)
Date
2008-11-29 01:38
Edited
2008-11-29 01:56
Already 10 participants have registered for the Chess Programmers Tournament 2009 in Belgium. It will be held on February 14-15 2009 in Hoogstraten-Wortel, Belgium.
The main condition for participation is that the Programmer has to be present during the tournament. As we're playing on a holiday farm with very nice apartments, the travel time from bar to bed (and vice-versa) is limited by the time you need to climb down the stairs to the ground floor where the apartments are. Food is also included in the registration fee.
It is still possible to register. See for details on the links below.
Richard.
http://www.xs4all.nl/~rpijl/html/programmers_tour.html
http://www.xs4all.nl/~rpijl/html/participants.html
http://www.xs4all.nl/~rpijl/html/20082.html
Rem. Mod: Made links clickable
Powered by mwForum 2.29.3 © 1999-2014 Markus Wichitill