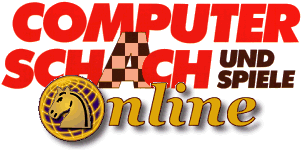 By
Ingo Bauer
Date
2013-05-15 20:14
here:
http://www.inwoba.de
you find the tourney.
If Booot comes out with more than 2706 Elo it will push good old Zappa out of the Top 20. That is especially remarkable as Boot is written "just" in Pascal and for sure has a performance handicap compared to the other C/C++ engines there!
Have fun
Ingo

By
Ingo Bauer
Date
2013-05-20 16:41
Sorry for the delay, but sometimes private life (aka 'weekend') interferes.
Booot 5.2.0 is finished and can be seen at
http://www.inwoba.de
It pushed Zappa Mexico II out of the Top 20 after 5 Years and 4 monthes!
Bye
Ingo
Powered by mwForum 2.29.3 © 1999-2014 Markus Wichitill