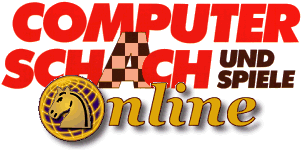 By
Detlef Uter
Date
2021-07-18 00:05
Edited
2021-07-18 00:26
Unter
https://drive.google.com/file/d/1QKNZhlHgch3hCwOgtR8Oj6t4UKMkt4nQ/view
kann man die neuste Eman-Version ohne eingebettetes Netz herunterladen
Code:
Eman 7.40 release notes
Fixed bug related to memory alignment when large-page memory allocation is not available or disabled. This bug caused random crashes when Eman loads under InfinityChess or ChessBase and other GUI's and prevented Eman Tools from executing PGN Analysis
Fixed wrong nps and total time reported by bench command
Merged all recent Stockfish patches from the development branch
Download
Embedded Net: https://drive.google.com/file/d/1ATd37Z ... sp=sharing (Embedded net is: nn-3475407dc199.nnue)
External Net: https://drive.google.com/file/d/1QKNZhl ... sp=sharing

Frohes Testen 

Detti

By
Detlef Uter
Date
2021-07-18 10:26
Kann mal bitte einer der Moderatoren den Thread-Titel aendern?
Der solte natuerlich       
Eman 7.40
heissen.
Sorry 


By
Andreas Matthies
Date
2021-07-18 19:20
Upvotes
1
Powered by mwForum 2.29.3 © 1999-2014 Markus Wichitill