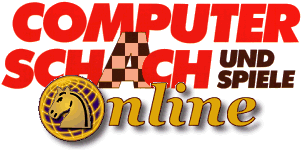 By
Lothar Jung
Date
2020-10-11 13:53
https://github.com/LeelaChessZero/lc0/releases
"Starting with this release, we are distributing two packages for windows with Nvidia GPUs: the cuda package and the cudnn package. The cudnn package is what we used to distribute so far (but we called it cuda), and comes with the same versions of cuda and cudnn dlls we were using for the last few months. The new cuda package comes with cuda 11.1 dlls and requires at least version 456.38 of the windows Nvidia drivers, and should give better performance on RTX cards and in particular the new RTX 30XX cards.
Notes:
The cudnn package will work as-is in existing setups, but for the cuda package you may have to replace cudnn with cuda (or cuda-auto or cuda-fp16) as a backend (if specified) - this will certainly be necessary for multi-gpu setups.
Some testing indicates that cuda 11.1 may be slower for GTX 10XX cards, so owners of older cards may want to stay with the cudnn package. If your testing shows otherwise do let us know."
Lothar


By
Robert Bauer
Date
2020-10-11 16:09
Der Thread-Titel ist falsch.
Es wurde die 26.3 veröffentlicht.

Ich verspreche mir davon nicht viel.
Auf meiner RTX 2080 ti waren die neuesten Cuda DLLs eher schädlich und verlangsamten das System von daher halte ich erst mal Abstand.
Wer hat die 26.3 schon ausprobiert?

By
Lothar Jung
Date
2020-10-11 16:15
Upvotes
1
Gut aufgepasst, Herr Bauer.
Von falschen und schädlichen Dingen, würde ich auch Abstand nehmen.

Mit höflichen Gruß

Jung


By
Volker Göbel
Date
2020-10-11 16:28
Upvotes
1
Habe auch eine RTX 2080Ti.
Mit der neuen v0.26.3 läuft die super in der cuda version, und das auch noch um einiges schneller als in der cudnn version.

Vorrausgesetzt, man hat seiner RTX 2080Ti auch den neuesten Treiber spendiert.

By
Lothar Jung
Date
2020-10-11 16:36
Upvotes
1
Ein alter Treiber wäre falsch, aber nicht schädlich.

Powered by mwForum 2.29.3 © 1999-2014 Markus Wichitill