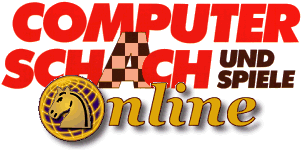 By
Heinz Hagenstein
Date
2020-07-28 13:52
Siehe Seite Herrn Zipproth.

Gruß Heinz


By
Peter Unger
Date
2020-07-28 14:08

By
Benno Hartwig
Date
2020-07-28 15:34
Upvotes
1
Thanx, und das, was das steht, finde ich auch wirklich sehr interessant:

"Because StockfishNNUE (SF with neuronal net evaluation) is now (July 25) about 60 Elo stronger than stockfish dev., it makes no sense to continue with Brainfish or Cerebellum till the new stockfish with integrated nnue will become available. Then also a new Cerebellum will be started with the strongest available nnue net."

Kluge Ideen, die sich trefflich kombinieren lassen!
Powered by mwForum 2.29.3 © 1999-2014 Markus Wichitill