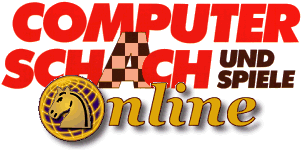 By
Lothar Jung
Date
2020-06-20 07:38
Edited
2020-06-20 07:48
Auf Discord hat Chad folgendes gepostet:
**FYI all testers who use my books**
I have remade my opening books with the latest games added. Additionally, I have taken into account some constructive criticisms about the original books regarding "duplicate" positions where the end position has the same board but not the same board state and history. I have collapsed these "duplicates" into the most frequent opening line by summing up the occurrences. Now there are no "duplicates" but they still contribute to the total ordering of the opening lines. I have not tested these books thoroughly yet but they look reasonable. The following table shows their coverage of the total games played by humans OTB and in correspondence chess:
```
Ply  Openings  Coverage
  2        10    78.70%
  4       100    85.33%
  6       500    84.00%
  8      2000    84.43%
10      5000    84.21%
12     10000    86.76%
14     10000    83.36%
16     15000    86.89%
18     15000    85.58%
20     15000    85.09%
22     15000    85.57%
24     15000    87.38%
```
The purpose of my books is to represent closely human play such that we do not add unintentional bias into our engine testing. My source is 9.7M human games from OTB and CC.
https://discordapp.com/channels/425419482568196106/539960268982059008/723509619762397204


By
Clemens Keck
Date
2020-06-20 11:53
um mit diesen PGN ein Buch zu generieren braucht es viel Arbeit. Alle Züge habe die gleiche Priorität 0 .

C.K.
Powered by mwForum 2.29.3 © 1999-2014 Markus Wichitill