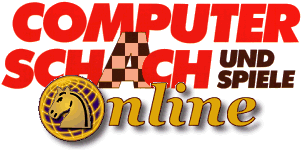 By
Peter Unger
Date
2019-11-26 01:00
Die Änderungen - die korrekten 7-Steiner sind (noch?) nicht implementiert:
17.3
- After closing and re-opening the engine pane the info was not updated any more.
- Loading a second engine closed letscheck.
- Updated smart cpu usage on systems with many cores and no hyperthreading.
- No more reconnects in non bullet games.
- Print training could be improperly formatted with screen diagrams.
- Uploading a game to My Moves: Switch to my moves tab.
Powered by mwForum 2.29.3 © 1999-2014 Markus Wichitill