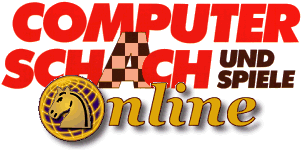 This board is threaded (i.e. has a tree structure). Please use the Reply button of the specific post you are referring to, not just any random button. If you want to reply to the topic in general, use the Post button near the top and bottom of the page.
In Response to
Horst Wandersleben (CSS-Forum)
Liebe Stammposter! Liebe Gäste!
Eine erste Übersicht über die Funktionen der neuen Forumssoftware hat Daniel in einem Anleitungsvideo zusammen gestellt.
Es soll euch helfen, einen kurzen Überblick zu bekommen und euch mit dem Forum vertraut zu machen.
Bitte nehmt euch die Zeit, dieses Video in Ruhe zu betrachten, wenn ihr Probleme bei der Umstellung auf die neue Forumssoftware haben solltet.
http://www.homer-chess.com/css/forum/index.html
Viele grüße
im Namen des ganzen CSS-Teams
Horst
Powered by mwForum 2.29.3 © 1999-2014 Markus Wichitill